It's been a while since I've flooded the blog with images that aren't related to my Forest Year project, and today I have the perfect reason to.
Today's photo essay takes you on a journey from Inverness to the West Coast of mainland Scotland, a place I've talked about before, where we spent 3 days camping.
Last week was our third trip back to Applecross, and it didn't disappoint! We had spectacular early spring weather, beautiful sunsets, and discovered lots of beautiful flora and fauna.
This time we took the "scenic route" home, which took us winding through incredible mountain ranges and rugged coastline. We stopped along the way for various hikes and quick plein air painting sessions, and the whole time I kept thinking "how is this my life?"
I guess I still can't believe I live in my own version of paradise. So I want to share it with you :)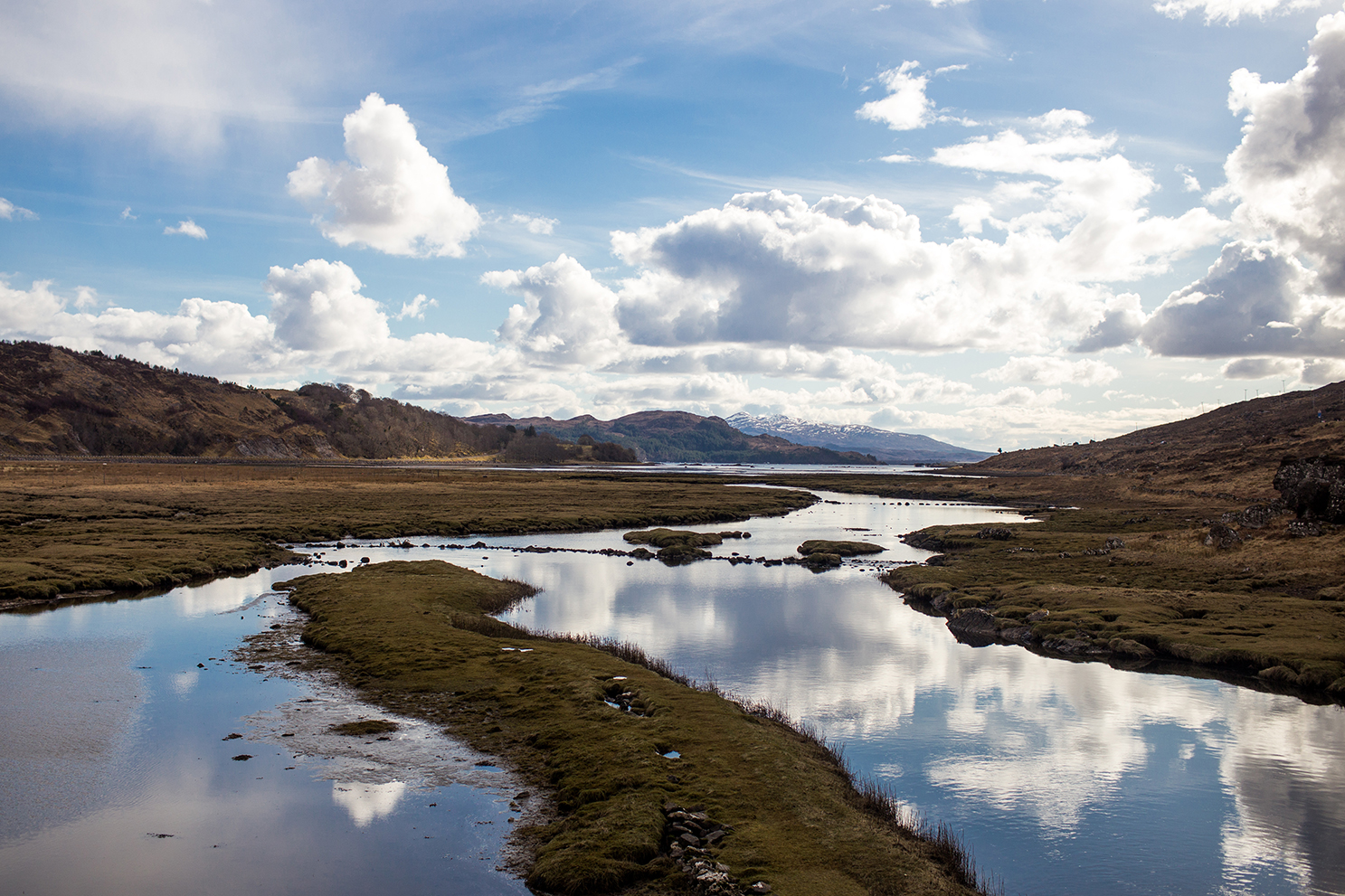 At one point, we stumbled upon this cool rocky outcrop, and upon closer inspection, we found a small stone plaque that described this rocky overhang was used as a druid campsite for thousands of years! How cool! So of course we had to get inside and visualize it ourselves.
Our last stop on the way home was a beautiful waterfall hike at Ardessie Falls. The waterfall is miles long, cascading down from Sail Mhor (the peak you see in the distance of some of these photos).
It's a very steep hike up, extremely rocky, muddy, and slippery in areas. However since it was our second time there, we knew a "secret route" that would lead us to our favorite spot more directly.
I'm always so excited for Applecross trips, not only for the camping itself, but for the beautiful drive. Along the way, we pinpointed a few locations for future wild camping trips.
It's always difficult to come back to our every day life in town (even though we love our town), after being so deeply immersed in the wild beauty of Scotland. However the wonderful thing is that I can pour all this inspiration directly into my artwork.
Don't be surprised if you see some paintings based on some of these images!
I'm sharing some of the footage from this trip on my YouTube channel, in three parts. Check out the first part here: